Welcome to Vemag BV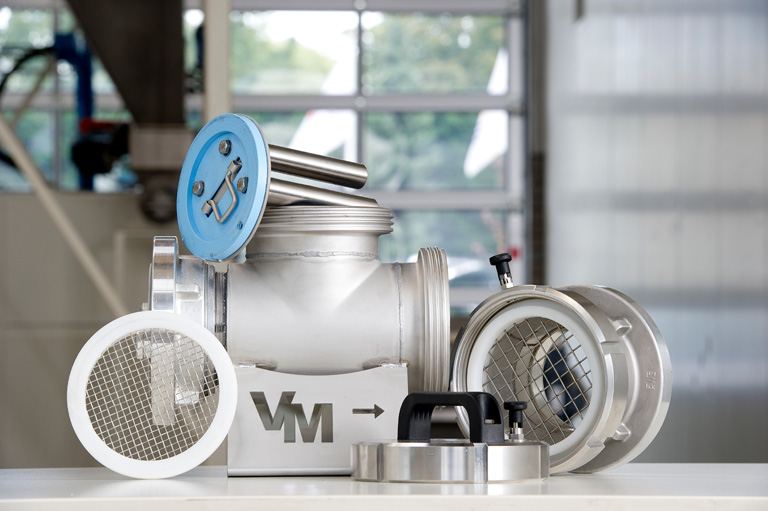 Vemag BV is a young company but with 25 years of exprecience in transport of dry and powder products in the provisions industry. Becuase the use of a sieve in emptying trucks or silos in the provisions industry is common, we went one step further.
Because of our experience of more then 25 years we developed the Vemag Concept. The regulations and safety guidelines of the food indusrty are increasing more and more these days so we built the sieve and magnet in one compact device. The concept is fully compliant with HACCP, BRC and IFS.
The Vemag 125 / 4 consists of an  interchangeable sieve cassette combined with three strong magnetic bars. Raw materials delivered at your silo have to be of high quality. The Vemag is intended to exlude polution of the raw materials as much as possible.
The sieve is being used to filter larger polution while the magnet will filter any metal parts or dust out of the raw materials.
The Vemag is so unique because the interchangeable sieve cassette, that comes in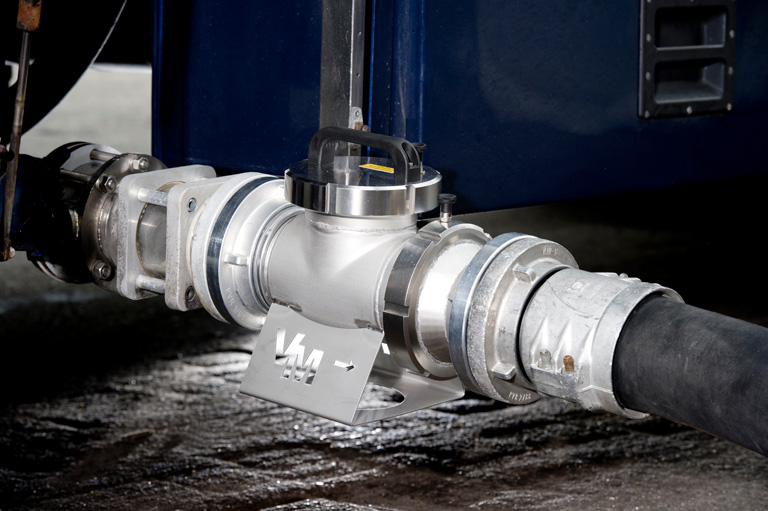 different mesh sizes and is placed in a plastic frame. The Vemag can be used for all kinds of raw materials because the boulter can be changed into a bigger or smaller width really easy.
Unloading powder or dry raw materials without the boulter cassette isn't possible because the Vemag isn't dust-tight anymore. The boulter cassette is the essential seal to operate the device in a normal way. The Vemag is produced of high quality grade 316 stainless steel (RVS 316) and perfectly suitable for food and pharmaceutical industry.
Because of the simple disassembly and smooth finish the Vemag can be cleaned very quick and easy.